It's a two part casting - here's the main portion: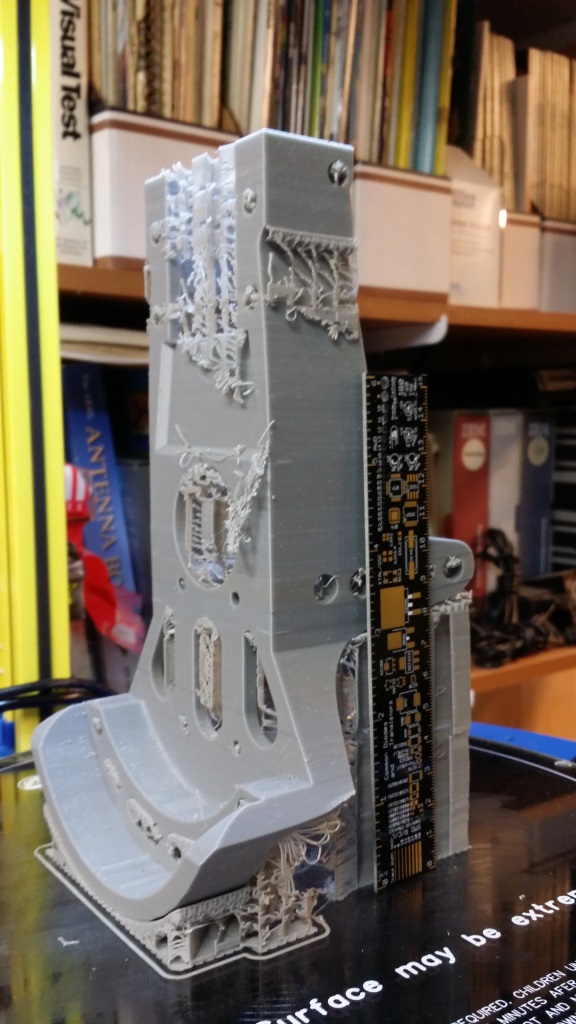 Printed with 2+ year old Sliver ABS @ 220C with an 80C bed. No warp, no split. Ambient was about 63F.
My only complaint was the support printed by Kisslicer was insufficient for one spot. It's also pretty sporadic and "rotted". Not sure why.
g.